The rules of accounts
The Chambers do not offer services without basic advance payment. The clients cover the legal costs from their own sources as well as repay the advocate the normal and indispensables expenses, particularly those in relation to journeys to places situated away from the seat of the chambers.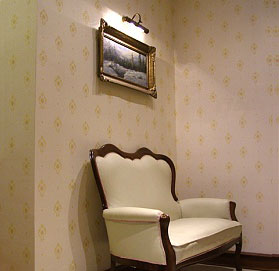 The basic rule is to charge the whole advocate fee in advance but it is possible to arrange the payment of the fee in instalments. In exceptional cases it is possible to subject the amount of the advocate fee to the result of the case. In such a situation the chambers accept initially only the advance payment. The remaining part of the fee is discharged after the case, and this includes the repayment of the advocate fee from the other party as adjudged by the court, as well as the so called "success fee".
We adopt two basic systems of accounts.: The global fee system is based on the rule that the arranged monthly fee is paid by VAT invoice.
The hour system is based on the arrangement of the rate per one hour of work. The final scope of the fee is related to the number of hours of work which has been dedicated by the advocate to execute the service. This system is used first of all in the cases where it is difficult to predict the expenditure of work needed to execute the service in advance.
Ad hoc legal advices are paid on the day they are given. The range of fees for advice depends on the length of time of conversation and the level of complexity of the case.
The fee for preparing drafts of summons, contracts and written legal opinions is usually settled in advance by a global sum, but may be subject to the expenditure of the time of work needed according to the arranged one hour rate.
The fee for negotiations, legal analysis of court records etc. usually depends on the expenditure of time which is expected to be dedicated according to the one hour rate.